30-Jul-2019 | Updated 21 days ago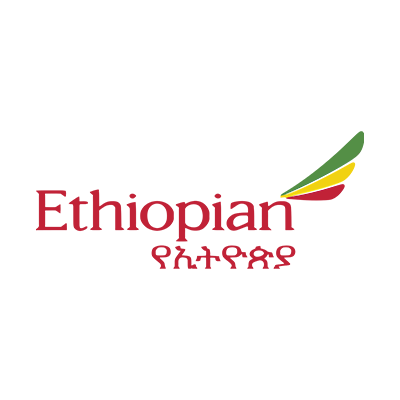 Job Reference

748

Location

ADDIS ABABA

Ethiopia

Employment Type

permanent
Job Description
CAE Parc Aviation on behalf of our client Ethiopian Airlines is seeking B737NG type rated Captains.
Ethiopian Airlines currently serves 81 international destinations operating the newest and youngest fleets.About the captain's position:
Duration: Permanent
Base: Addis Ababa (08°58′40″N 38°47′58″E)
Roster Pattern: 20/10 roster
Screening dates and location: As soon as available
Commencement Date: As soon as available
Accommodation provided / Ground transportation provided: Hotel accommodation for first 30 days, accommodation allowance provided thereafter
Minimum Requirements
Minimum 3,500 hours jet time
Minimum of 2,500 hours Pilot in Command on jet aircraft
Minimum command time in excess of 500 hours on B737NG
Current rating held on B737NG
Current and valid JAA/FAA or ICAO ATPL
A valid Radiotelephony Operator's license
A valid Class 1 Medical Certificate
ICAO English level 5 and above
About Ethiopian Airlines:
Ethiopian Airlines (Ethiopian) is the fastest growing Airline in Africa. In its seven decades of operations, Ethiopian has become one of the continent's leading carriers, unrivalled in efficiency and operational success.
Ethiopian commands the lion's share of the pan-African passenger and cargo network operating the youngest and most modern fleet to 92 international destinations across five continents. Ethiopian fleet includes ultra-modern and environmentally friendly aircraft such as the Boeing 787, Boeing 777-300ER, Boeing 777-200LR, Boeing 777-200 Freighter, Bombardier Q-400 double cabin with an average fleet age of five years. In fact, Ethiopian is the first airline in Africa to own and operate these aircraft.
Ethiopian is currently implementing a 15-year strategic plan called Vision 2025 that will see it become the leading aviation group in Africa with seven business centres: Ethiopian Domestic and Regional Airline; Ethiopian International Passenger Airline; Ethiopian Cargo; Ethiopian MRO; Ethiopian Aviation Academy; Ethiopian In-flight Catering Services; and Ethiopian Ground Service. Ethiopian is a multi-award winning airline registering an average growth of 25% in the past seven years.Destinations served:Abidjan, Abuja, Accra, Bamako, Bangkok-Suvarnabhumi, Beijing-Capital, Beirut, Blantyre, Brazzaville, Brussels, Bujumbura, Cairo, Cape Town, Cotonou, Dakar, Dammam, Delhi, Doha, Douala, Dubai-International, Dublin, Durban (resumes 16 December 2015), Entebbe, Enugu, Frankfurt, Gaborone, Goma, Guangzhou, Harare, Hong Kong, Jeddah, Johannesburg-OR Tambo, Kano, Kinshasa-N'Djili, Kuala Lumpur, Kuwait, Lagos, Libreville, Lilongwe, Lomé, London-Heathrow, Los Angeles, Luanda, Lubumbashi, Lusaka, Madrid, Mahé, Malabo, Manila, Maputo, Milan-Malpensa, Mumbai, Muscat, N'Djamena, Ndola, Niamey, Ouagadougou, Paris-Charles de Gaulle, Pointe-Noire, Riyadh, Rome-Fiumicino, São Paulo-Guarulhos, Seoul-Incheon, Shanghai-Pudong, Stockholm-Arlanda, Tel Aviv-Ben Gurion, Tokyo-Narita, Toronto-Pearson, Vienna, Washington-Dulles, Yaoundé, ZanzibarAbout Addis Ababa:
Ethiopian Airlines is based in the multi-cultural capital city of Addis Ababa (2015 population: 3.2 million), the country's commercial and cultural hub. Addis Ababa is buzzing hub of economic, social and political activity where English is a major foreign language taught in schools. The city's transportation services consists of busses, taxis and both rail and light rail services for passengers in addition to Bole International Airport. For a cost of living expense calculator please visit: Addis Ababa Cost of Living Calculator
Please contact Clare: clare.hall@cae.com for more information
We are committed to your privacy and personal data provided by you will be used strictly in accordance with our Privacy Policy and for recruitment purposes only. You can review our Privacy Policy here ((https://caeparcaviation.com/company/privacy/)