We are delighted to announce our UK Roadshow at the Hilton Garden Inn at Heathrow Airport from July 20th to the 22nd.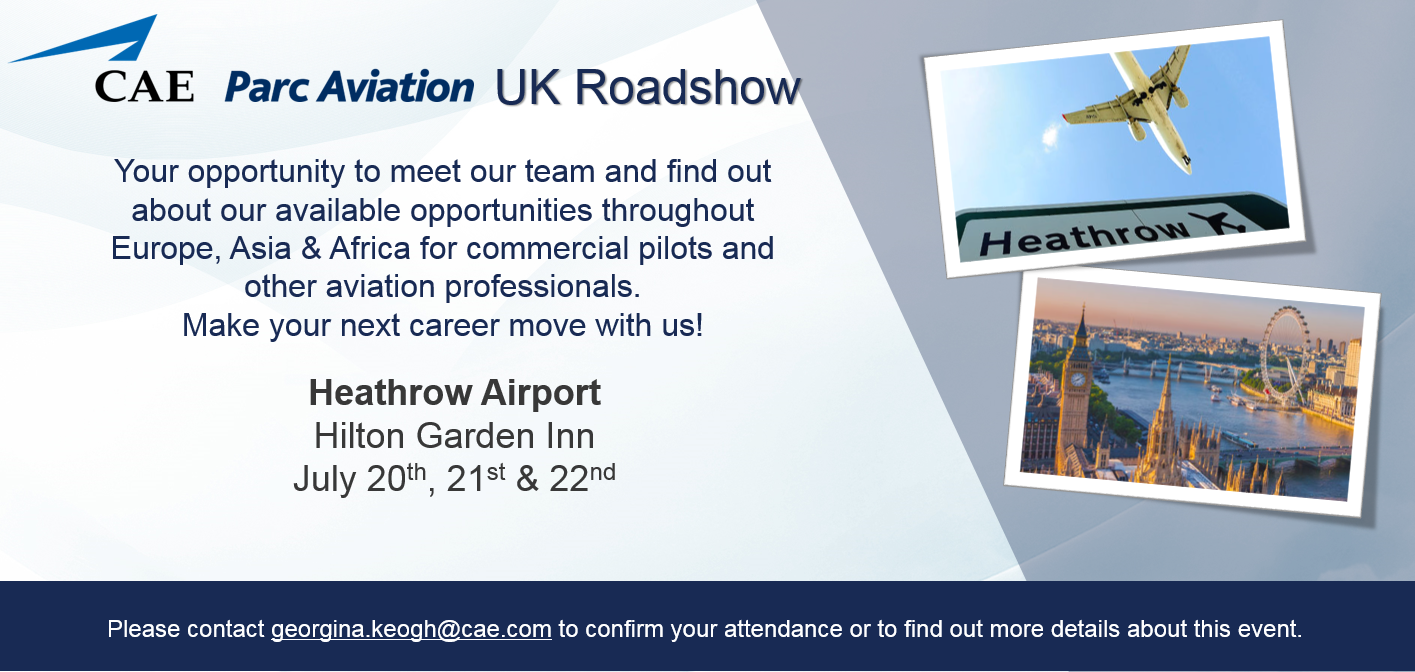 Are you a European based commercial pilot/engineer or auxiliary aviation professional ready to look at making a move to another airline and country? Our expert recruiters will be on hand in the UK this summer to talk to you personally about a possible application, and what it will mean for you and your family.
We have contracts available all over the world in areas such as Europe, China, Vietnam, Japan, Korea and many more! This is a chance for you to meet us and ask us any and all questions you have about a move, and have CAE Parc Aviation explain our role in assisting you every step of the way.
Please contact georgina.keogh@cae.com to express your interest in attending the roadshow.
We look forward to meeting you !