Our Part 21 Design Team were involved in another interesting project recently.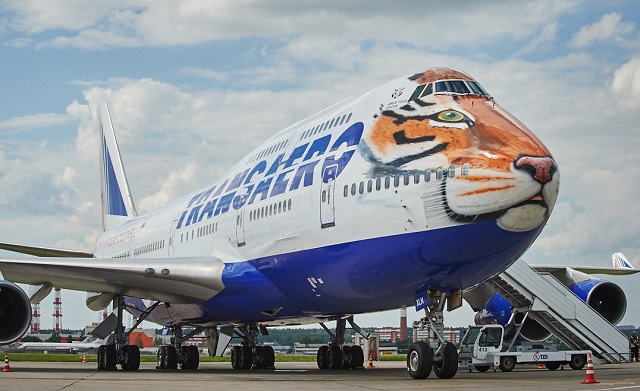 CAE Parc Aviation Engineering Service's came on board to assist Transaero Airlines in approving the design of their "Tiger Flight" livery on the airlines 747-400 aircraft.
The aircraft (EI-XLN) has been painted to highlight the conservation work of the Amur Tiger Centre – a Russian organisation that specialises in the protection of Siberian tigers.
"We were delighted to be able to assist Transaero Airlines in helping to highlight the plight of the Siberian tiger population" said CAE Director of Operations, Robert Kennedy.  "Our EASA Part 21J Design approval services works extensively with the aviation industry but this was certainly a first and great fun to be involved with alongside Aviation Engineering Management Limited"
Contact our Part 21 Design Department to discuss your aviation design and livery projects.