On May 26 we launched our new cleaner and easier-to-navigate website. Today CAE Parc Aviation is happy to announce the introduction of the new responsive design of our website. It has all the features of our regular website, but is faster and more streamlined on mobile devices.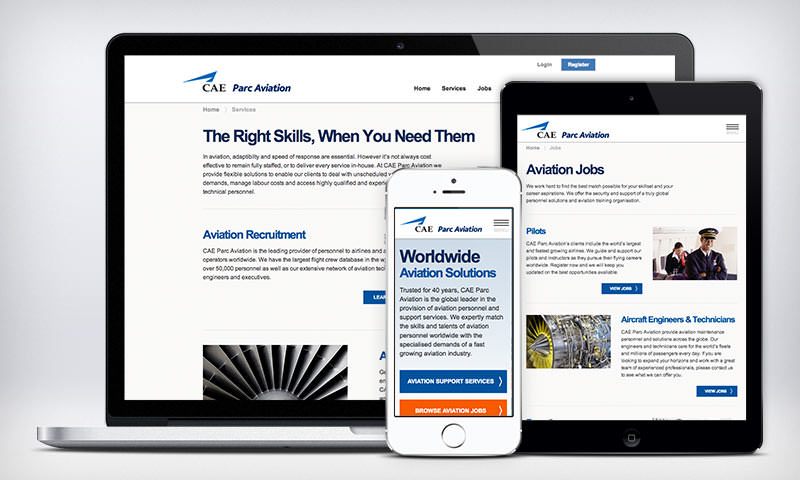 So, when you are using a mobile phone or tablet device you will be better able to explore our website.
Don't forget though, you can't beat the personal touch! Why not contact our flightcrew team today and take the first step closer to your dream job!
WATCH THIS SPACE for more exciting news in the coming weeks!