We are delighted to have won 'Agency of the Year Large' and 'Best in Practice Specialism' at the National Recruitment Federation (NRF) Awards.  One of our recruiters, Lamaar Long, was awarded the coveted Graduate of the Year Award.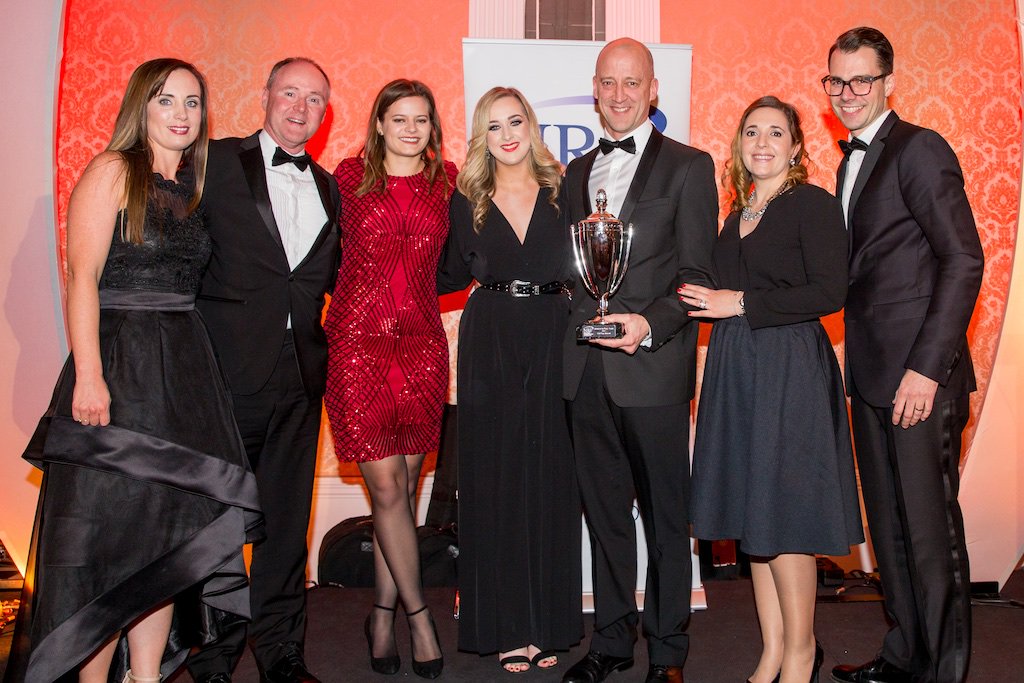 The annual NRF Awards took place on Friday the 1st of December at a gala ceremony in The Shelbourne Hotel, Dublin. These prestigious awards recognise recruitment companies for their achievements and tireless efforts throughout year, as well as their contributions to the industry.
Speaking on our resounding win, General Manager, Frank Collins, said, "I am delighted for the team here at CAE Parc Aviation.  Over the past 12 months, we have worked to deliver new solutions for our growing list of clients.  We have opened a number of new offices overseas, added more staff and expanded into new business areas.  It is great for the team that this hard work and effort is not just resulting in increased numbers of people on contract but also recognised by our peers through this industry award.  We will continue to invest in our people and business so that we can continue to exceed our clients' and candidates' expectations".
The event was presented by Gavin Duffy of Dragon's Den, and more than 340 delegates from agencies around Ireland were in attendance.
The judging panel included Brendan McGinty, MD - Stratis, Janice O'Rourke, Senior Manager - HP, Tom Hadley, Director of Policy and Compliance - REC UK, David Head, MD - Recruitment International UK, Barbara McConalogue. Director of IT - DCU, and Paul Muldoon, Head of Sales - Irish Independent.
We would like to thank Geraldine King, CEO of the National Recruitment Federation, and the rest of NRF staff, who organised this fantastic night in Dublin.