CAE Parc Aviation are delighted to announce the launch of our new website! The result is a fresh, new look with improved navigation that offers quick and easy access to the essential information that you want to know about CAE Parc Aviation and the services that we offer.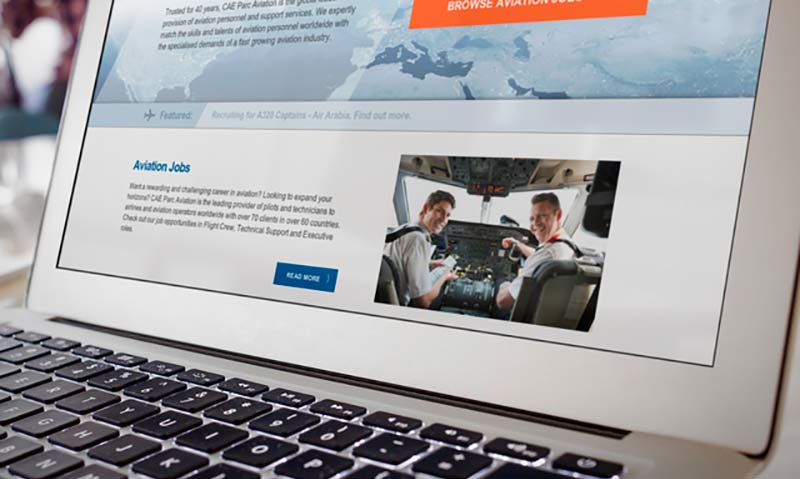 Whilst this website is just a sneak peek into what we offer, it is designed to put you in direct contact with the world's best aviation recruitment consultants, quicker and easier than ever before.
There are many more exciting features coming soon, making CAE Parc Aviation even more accessible to you while on the move.