Want to find your job faster and on the go?
CAE Parc Aviation has upgraded our online Job Site so that it's fast and easy to use with all mobile devices.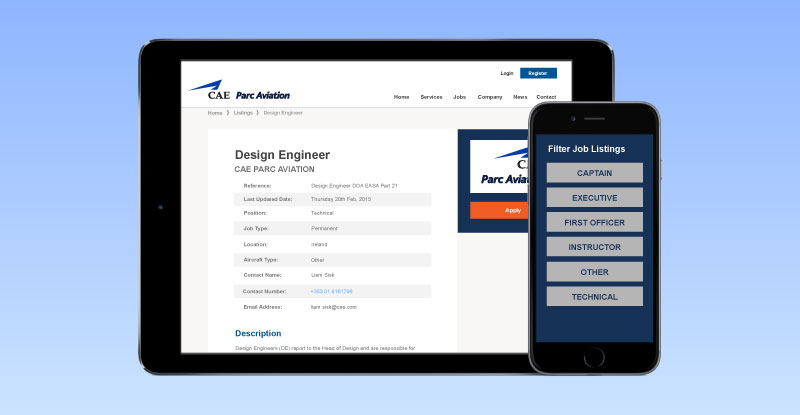 Here are some of the immediate benefits, that you will see:
Easy to view across all mobile devices such as mobile phones and tablets
New quick apply feature
Shorter registration process
Faster loading of content worldwide
Easy filtering and sorting capability
Easy to read format and better navigation
Take a look at the new job site here.
Don't forget to download our new Job App too.