We've recently added the Cayman Island CAMO approval to our scope.  
The aircraft covered by this approval are the same as those covered by our EASA, BOCA, IOM and 2 REG approvals.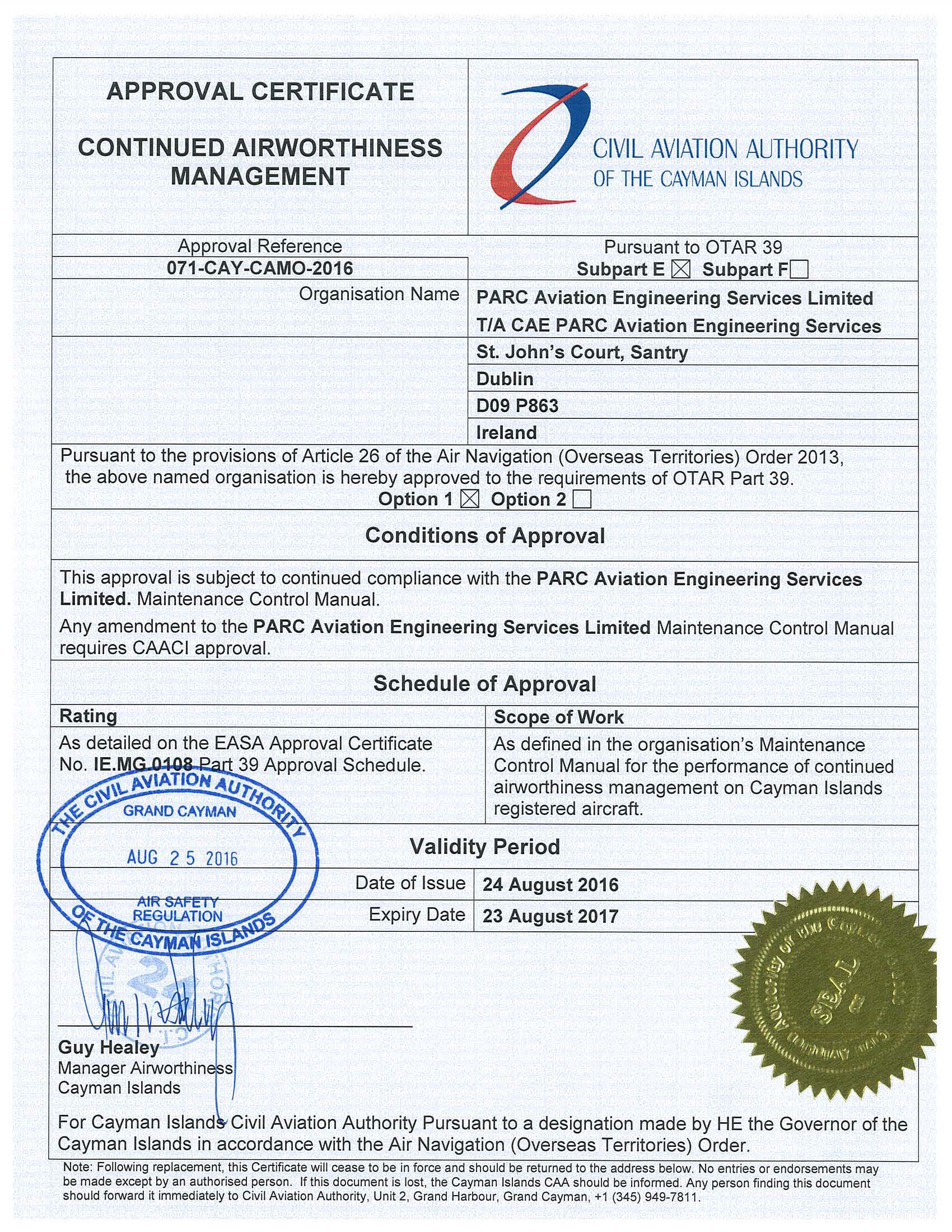 Over the last 12 months, we have added a number of engines to our approvals scope. See below for the latest updates.
Engines:
GE90
GEnx B1 & B2
Pratt & Whitney JT9D
Rolls Royce Trent 700/800
Rolls Royce AE3007
APU:
Hamilton Sunstrand APS 2300