This month, Ms. Hien Tran from our Vietnam Office spoke to First Officer Dharmesh Kaushik who is currently on contract with Jetstar Pacific to find out how he in enjoying working for the airline and living in Vietnam.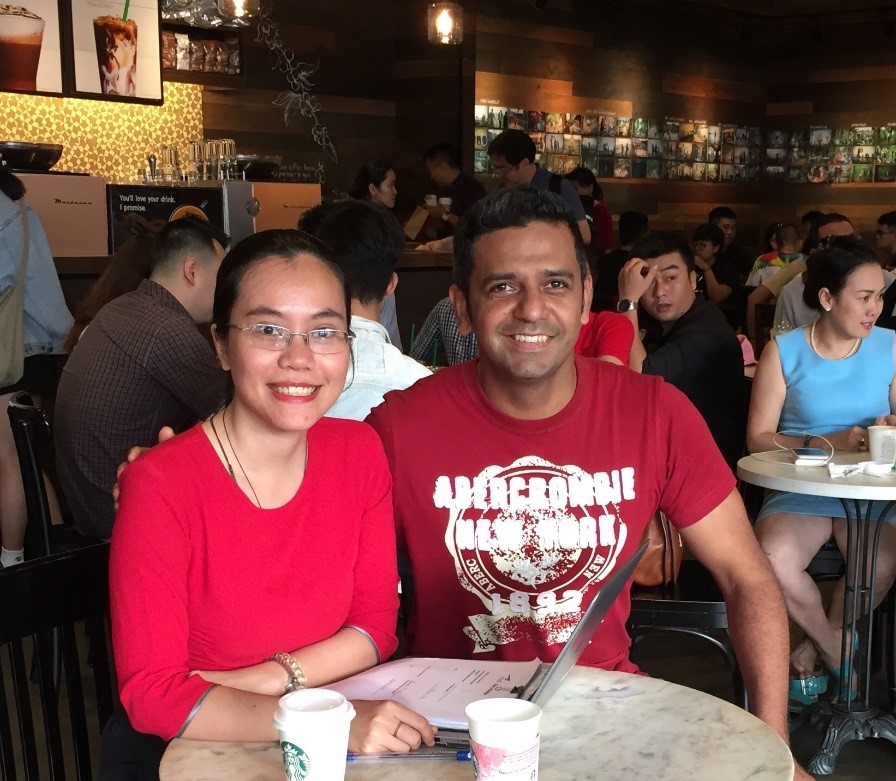 How did you hear about CAE Parc Aviation?
I have a few friends who are on contract with CAE Parc and they came highly recommended from many Pilots who have dealt with them as one of the most professional and most helpful agencies in the market today.
What was the application process with CAE Parc like and how did you find it?
The application process was very straight forward and wasn't excessively lengthy. The standard paperwork that was required by Jetstar Pacific was what CAE Parc asked me to submit.
Do you think it would have been more difficult to get a job with Jetstar Pacific if you didn't go through CAE Parc?
Since CAE Parc has built a great reputation with Jetstar Pacific, I think the paperwork was very streamlined and I received positive feedback about the same.

How were the first couple of days in Vietnam?
As I have lived here before about 8 years back, Saigon was not in any way new to me. I was used to the culture, people and environment and enjoy it even now.
How long was your training period?
Training is about a month long and Jetstar Pacific follows a standard company training sequence. No tricks or surprises here.
What do you like about working with Jetstar Pacific?
The 6/2 roster pattern, good income, route structure, travel benefits and career progression opportunities.
How do you find living in Vietnam now? Thoughts on food, culture, people and life style?
Vietnam is a culturally rich country and the Vietnamese are one of the sweetest people you will come across when you live here. Lovely food and lots of history to explore in Vietnam.
Have you had a chance to travel around Vietnam?
Yes I have been to many places in Vietnam, mainly Hue, Da Nang, Mui Ne, Ha long Bay and a  few other gorgeous places. Hope to stay here longer this time and experience more of Vietnam.
If Jetstar Pacific sounds like the right move for you, we are currently recruiting for the following roles:
If you'd like more information, please contact our Vietnam Office at parcvietnam@cae.com for more details.