We were very proud to provide assistance to the Irish Historic Flight Foundation, Aer Lingus and ASL Airlines by producing an external livery drawing for the Douglas DC-3 aircraft brought to Ireland in July 2017 and repainted to show the paint scheme carried by Aer Lingus on those aircraft during the 1960's.  Like many airlines, the Douglas DC-3 was an iconic type in Aer Lingus service being the post WW2 work horse of their fleet.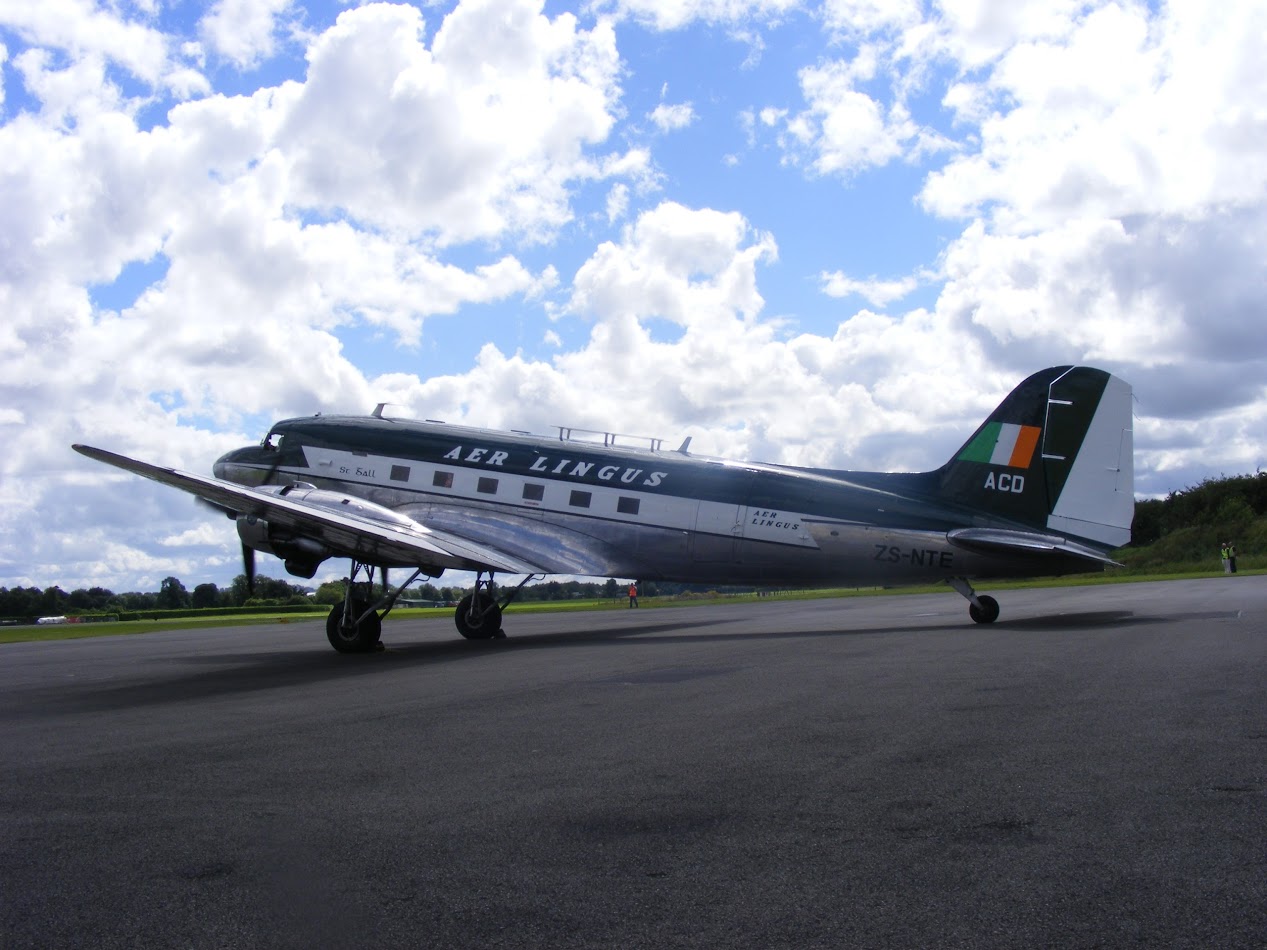 The livery was completed in an electronic drawing file using a small number of old photos of the aircraft and a little input from a local Irish model aircraft decal manufacturer who assisted with logo art work.  The drawing was then provided to the paint facility and allowed the South African authorities approve the changes to the aircraft.
Dublin based Engineer, Dennis Burke, was given the opportunity to fly on the painted aircraft on July 21st.  Dennis said of the flight "As a lifelong aircraft enthusiast, it was an amazing opportunity to fly on the aircraft that forged much of the airline industry that we nowadays take for granted.  This aircraft first flew 74 years ago in September 1943 and flew throughout most of its life with the South African Air Force.  The flight was smooth and stable, if not a little noisier than we are used to nowadays.  The challenge of creating an electronic technical drawing for an aircraft designed on paper over three quarters of ago was very interesting but is just the kind of problem that we enjoy addressing here in the CAE Parc Aviation EASA Design Organisation."