Screening dates: 25th & 26th of April at the CAE Training Centre in London Gatwick
Job Summary: We are screening A320 and A330 Captains for Beijing Capital Airlines. Representatives from the airline will be holding a company presentation and Q&A session for interested pilots.
The contract is one of the best available on the market for A320/330 Captains with a potential salary of up to $300,000 a year plus other benefits including sign-on bonus and health insurance. Various bases are available across China including the beautiful Haikou.
The airline offers roster patterns of 6 weeks on/ 2 weeks off and 6 weeks on/ 3 weeks off on a contract of 3 or 4 years.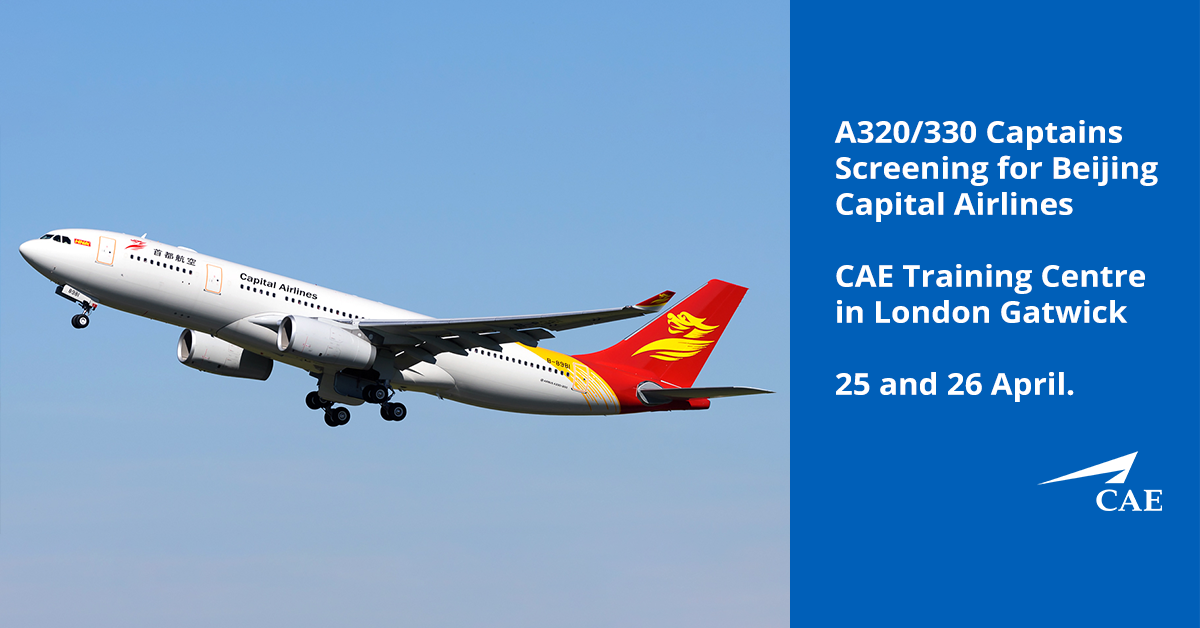 Minimum Requirements:
Total Time: Minimum of 3,000 hours total time on A320, 4,000 hours total time on A330
Pilot in Command Time on Type: Minimum of 500 hours PIC on A320, or 1,000 hours PIC on A330
Last Date of Flight: Within the last 12 months
English Language Proficiency Level: Minimum ICAO Level 4
For more information, please contact Naomi at naomi.woods@cae.com or 00353 1 504 2554
Superior support in China with CAE Parc Aviation:
Ensuring that our flight crews are fully supported is a priority for CAE Parc Aviation! We have offices in Shanghai, Beijing and Guangzhou to provide you the required support and assistance throughout the length of your contract.
The screening slots are filling up quickly so be sure to register your interest today here.

Contact Naomi :